Rybárska 28, 962 31 Sliač
Mobil: 0903_318_160, E-mail: afinita

@afinita.sk

AFINITA s.r.o. is a leader in the suppression of hockey pucks. Why play with empty hockey pucks? We can print your logo on hockey pucks at very affordable prices. If you are looking for hockey puck prints on special occasions such as participating in tournaments, hockey camps, birthdays, anniversary gifts, coach recognition or player rewards, we can suppress the pucks according to your requirements. Clubs and sponsors may have printed advertising and logos on the puck. Printed gift buds are an ideal solution to inspire fans and advertising partners.
We offer printing of hockey pucks according to your requirements. Our new technical equipment allows us to print full color pucks in high quality.

We print high quality hockey pucks from the Slovak manufacturer Vegum or Rubena (Czech Republic). The pucks are made of vulcanized rubber. Puck characteristics such as hardness, weight, thickness, reflective elasticity, flatness, diameter, etc. complies with IIHF standards and the most stringent requirements of the Canadian-American National Hockey League. The pucks have a size of 76 x 25 mm and a weight of 165 g
The puck is exposed to extreme conditions during the game and therefore the puck printing is realized as:
- Printing on advertising and promotion
- Print on pucks designed for play. A special adjustment ensures that the puck print lasts at least one third of the game.
Logo pucks - the club, tournament or sponsor logo is most often printed on pucks.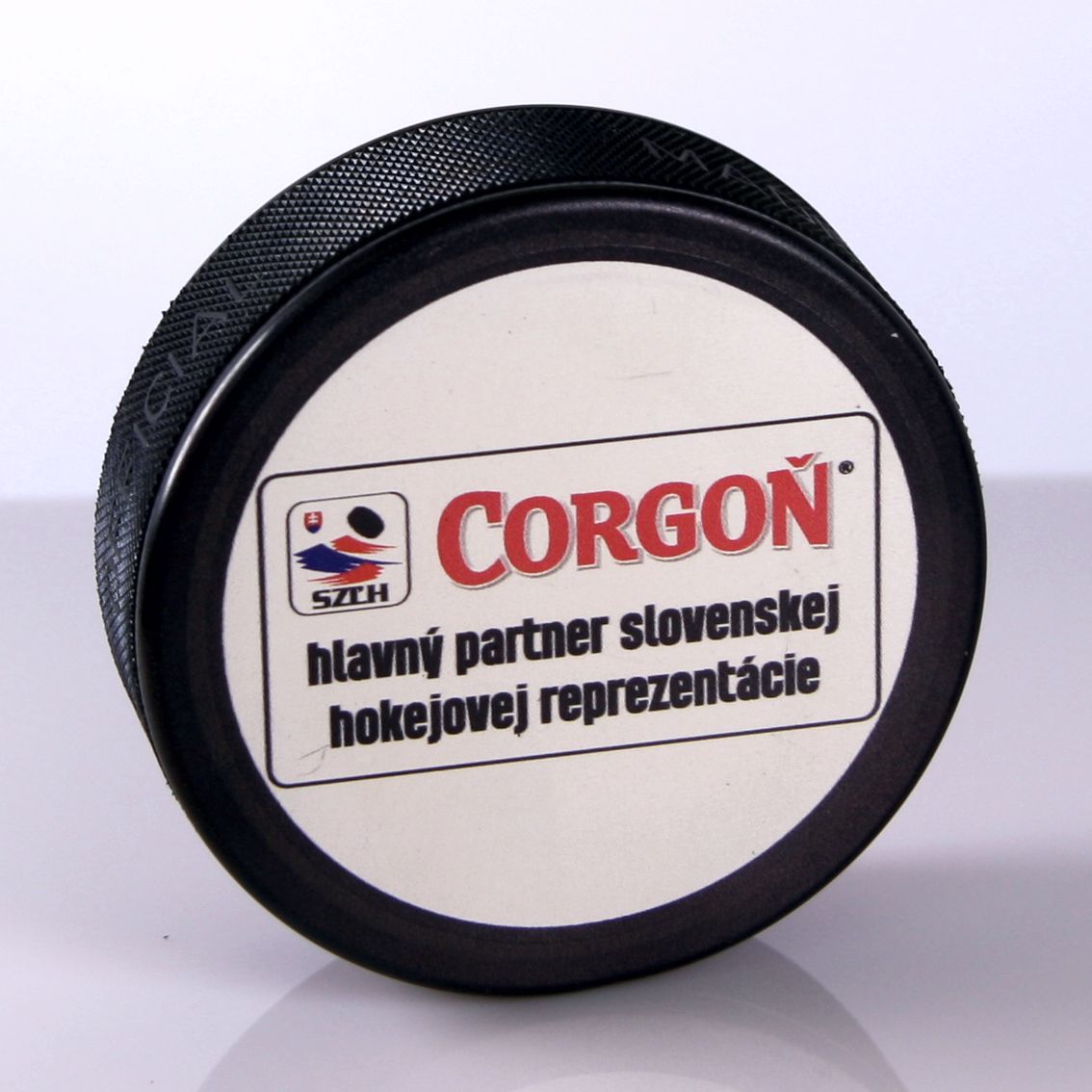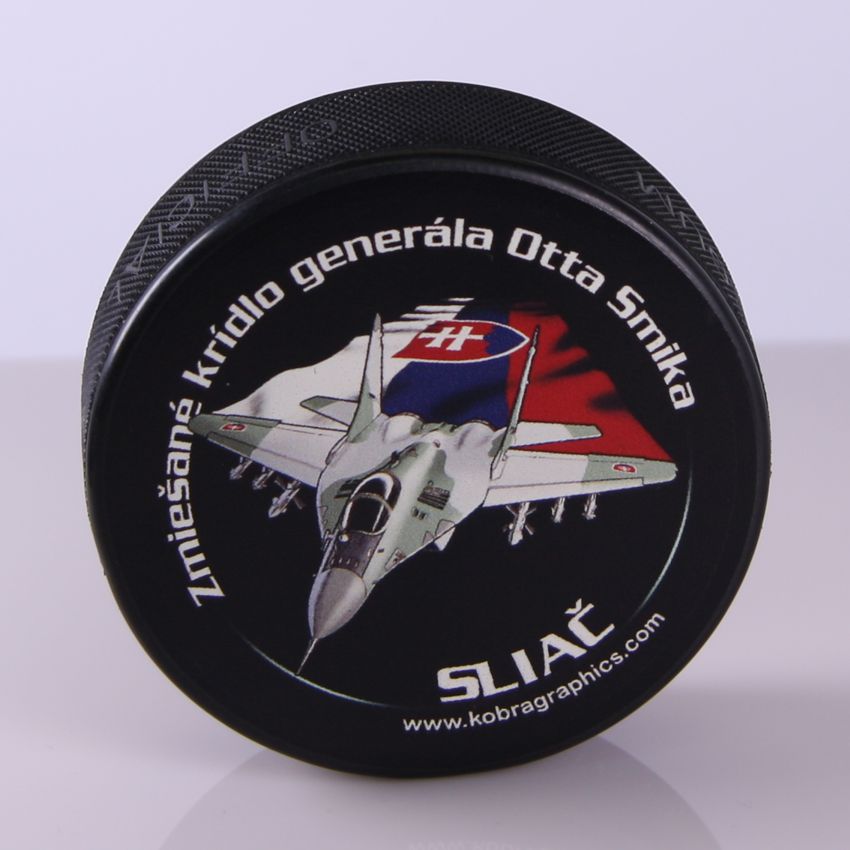 Text pucks - Any text can be suppressed on the puck.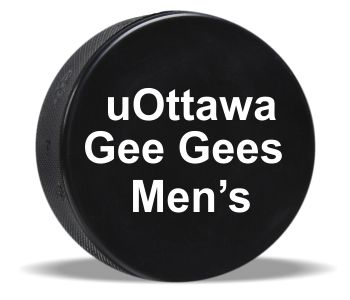 Photo pucks - the puck can suppress the supplied photo
Pucks with 3D sticker - the sticker is glued to the puck with a layer of transparent resin that prints gives an exclusive look.
Mini pucks - keychains - puck size 4 cm is printed on one or both sides (or a 3D sticker with a layer of resin is used) and it is attached to the key hook
Metal plaque pucks - cast metal plaque is embedded in the puck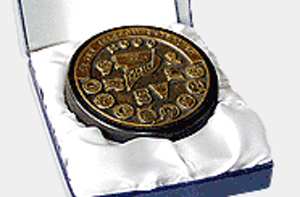 Puck Covers - practical transparent puck clasp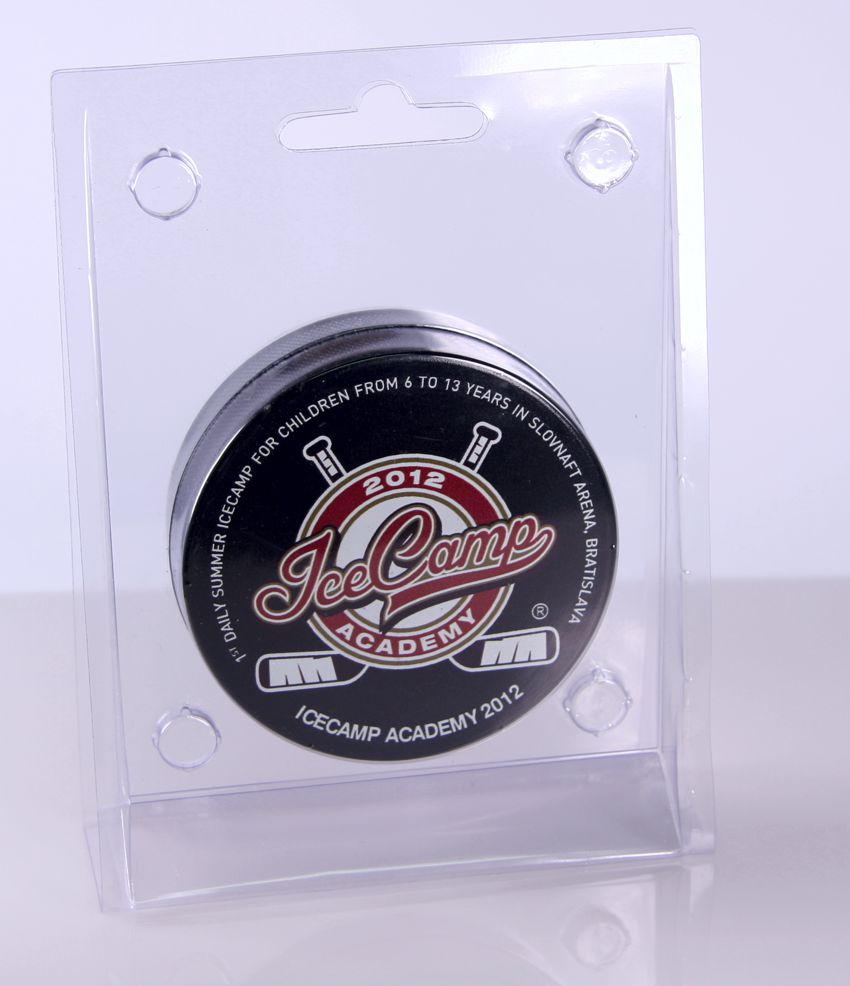 Hockey puck with print and character of player or goalkeeper
Cenník potlače pukov.
Dodanie do 24 - 48 hodín. Objednávky na tel: 0903 318 160 alebo na afinita@afinita.sk